Meet The Owners of Hollyway Cleaners
My wife, Sarina and I started Hollyway Cleaners in Playa Vista, California in 2005, with the single goal of providing an unparalleled customer service experience in the dry cleaning and garment care industry. Our story started when we first moved into the Playa Vista community, where we still reside in today. We saw an opportunity to build a state of the art environmentally focused dry cleaning plant. Our family has been in the Dry Cleaning industry since 1985. Hollyway Cleaners in West Hollywood was our very first cleaners, and it was there that under Amin's father, Fatehali Amersi's leadership, we were one of the first dry cleaners west of the Rocky Mountains to change into the environmentally friendly technology known as GreenEarth. Our family has been pioneers and leaders in this industry, and we were fortunate enough to take these best practices and implemented them in our state of the art plants in Playa Vista and Pacific Palisades.
We have received numerous industry recognitions but the greatest compliment that we can ever receive is your return business and referrals to friends. We take great pride in getting to know personally all our amazing clients and being a part of such a wonderful community.
Sarina and Amin Amersi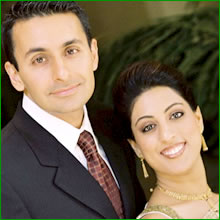 Sarina and I care tremendously about the community, the people, and the clothes and investment you have made in them. We promise to treat every garment as if it were our own. We stand behind our work and our staff and our commitment is to provide the most advanced and superior dry cleaning and laundry service, impeccable hand finishing on every single garment, best Green practices, and exceptional customer service...guaranteed.


Mendel's Holloway Cleaners
The Amersi family has been in the dry cleaning business since 1985. Amin's father Fatehali Amersi has owned and operated the Hollyway Cleaners in West Hollywood and has been a leader and pioneer in the dry cleaning industry. He was the first dry cleaner west of the Rocky Mountains to switch over to environmentally friendly technology. Amin grew up in this business and with the support of the family decided to built his own location in 2005 with his wife Sarina. They have taken the best practices from the West Hollywood store and created their own brand and vision along with the cutting edge technology.
Mission Statement
At Hollyway Cleaners, we are committed to providing our clients with the highest quality environmentally friendly garment care by the most experienced and friendly team in the industry. Our focus is to become a leader in our chosen market by providing new and innovative services and products that exceed our customer's expectations. We will continuously improve all of our processes in order to increase satisfaction, quality and value for our customers. Our success is a direct result of our re-investing in our organization, our employees, and most importantly in the community we serve. Our neighbors are our customers.